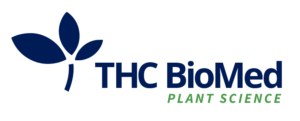 THC BioMed is the house brand that carries the generic strains of THC BioMed. It has economical dried flower options with average potencies to offer the greatest possible effect in the most cost-efficient way.
Cloneshipper is a patented, innovative transport solution for young live plants. It started as a safe and durable container for shipping cannabis clones for medicinal purposes. Today, it has become a reliable partner of plant growers because of its effectiveness and affordability.
THC Kiss is the edibles brand of THC BioMed. It offers a wide selection of innovative consumables from beverage drinks, soft chews, and baked goods. All THC Kiss products are Full-Spectrum, and packed with a maximum of 10mg of THC!
Smoke That Thunders is the premium dried flower collection of THC BioMed. It offers strain-specific and uncommon dried flowers to suit cannabis enthusiasts with a distinct taste. This product line promises an elevated cannabis experience to meet your high expectations.
Feel free to use this marketing material on your official dispensary website, social media, displays, etc.